This was the first creation in my
dress making mania
. As I mentioned there, I bought Wendi Gratz'
book
Absolutely A-Line
which has some easy yet amazing takes on the simple A-line dress. This was the first "altered" one I tried.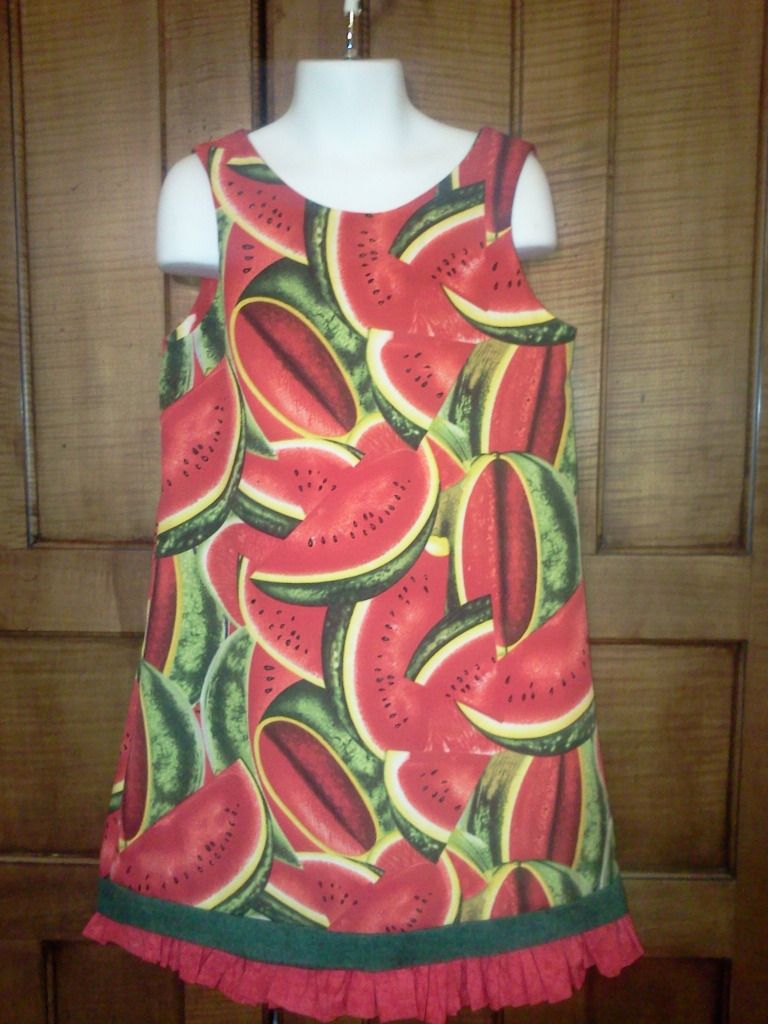 I've had the watermelon fabric for a while, but never got around to making a summer dress. As you can see, the dress is the basic A-line, but I added a contrast band and ruffle peeking out the bottom. That ruffle is REALLY ruffled - I don't think I would try to make a ruffle that tight again. To make it even harder, this was the last sewing project where I made ruffles with the "baste and pull" method. You use two long stitch baste stitches parallel to each other with long tails on either end. Then you gently pull to gather the fabric the way you would like it. This bottom ruffle had so much fabric and had to gather all the way around the hem, that the "old-fashioned way" was the last time for me. After this project I bought a ruffle foot for my sewing machine.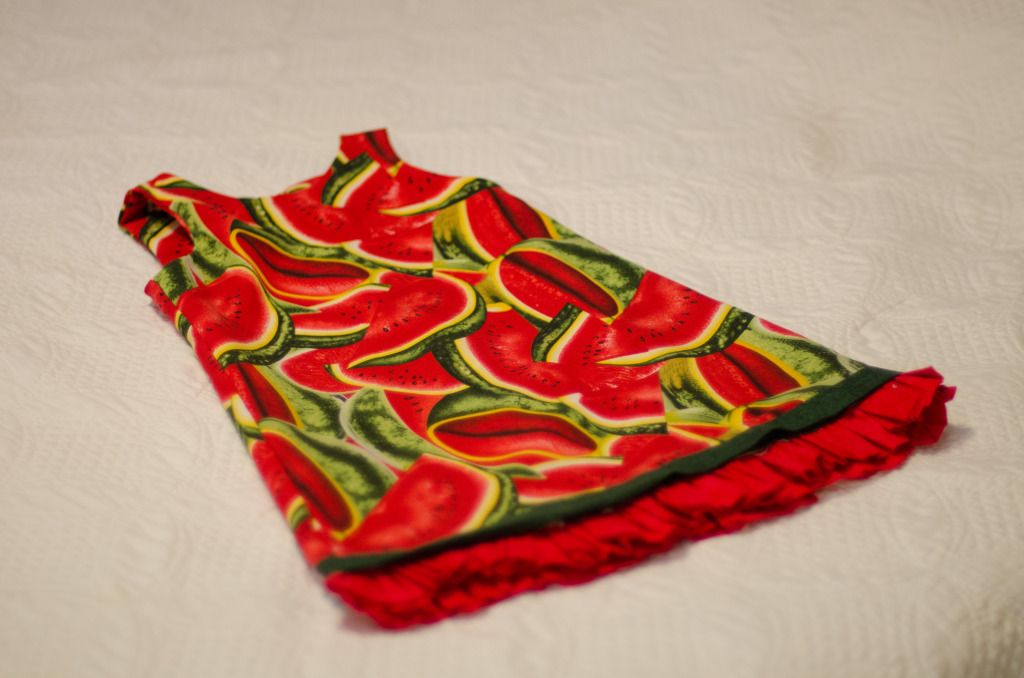 I love this dress! I made it in a size 5 to sell in my Etsy store, but now that I see it, I wish I would have made it in my daughter's size. (If you have a daughter in a size 5, feel free to drop by tomorrow during the grand opening of "Pretty Pretty Cindy.") One of the things I love about these A-line dresses is that you can wear it in the summer sleeveless and then in the fall and winter will a shirt underneath like a jumper.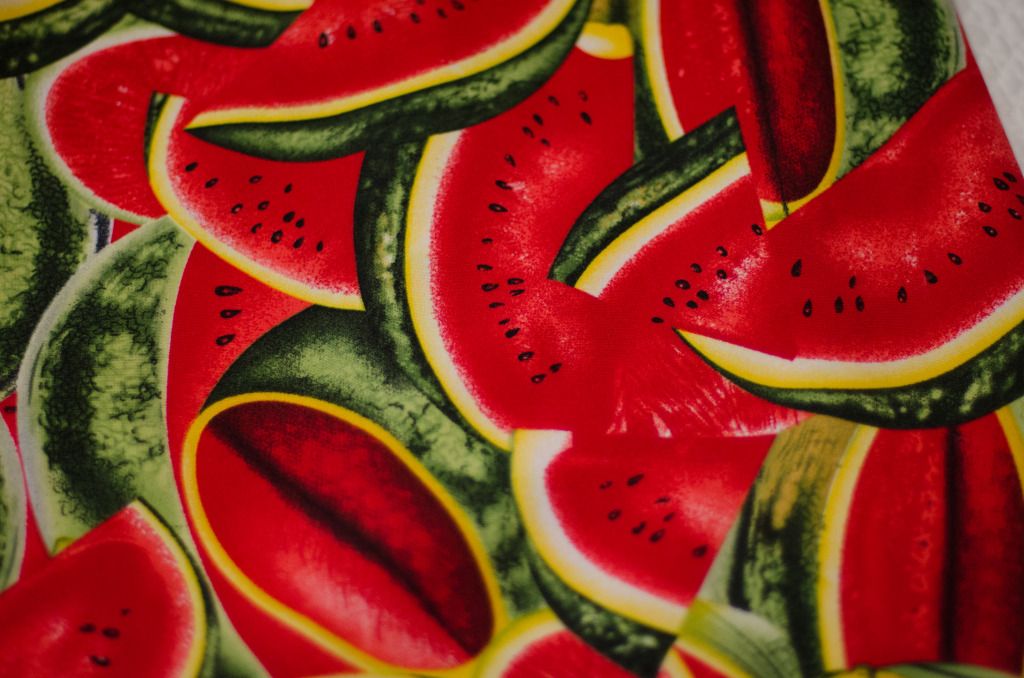 Doesn't it just make you want to go to a picnic?
cindy