I haven't done much up cycling (taking old clothes and making new ones), but after doing a simple project with a
denim skirt
, I wanted to do something a little more challenging. I found this adorable white gauze skirt at Goodwill in a junior size 9-11 without any stains or rips.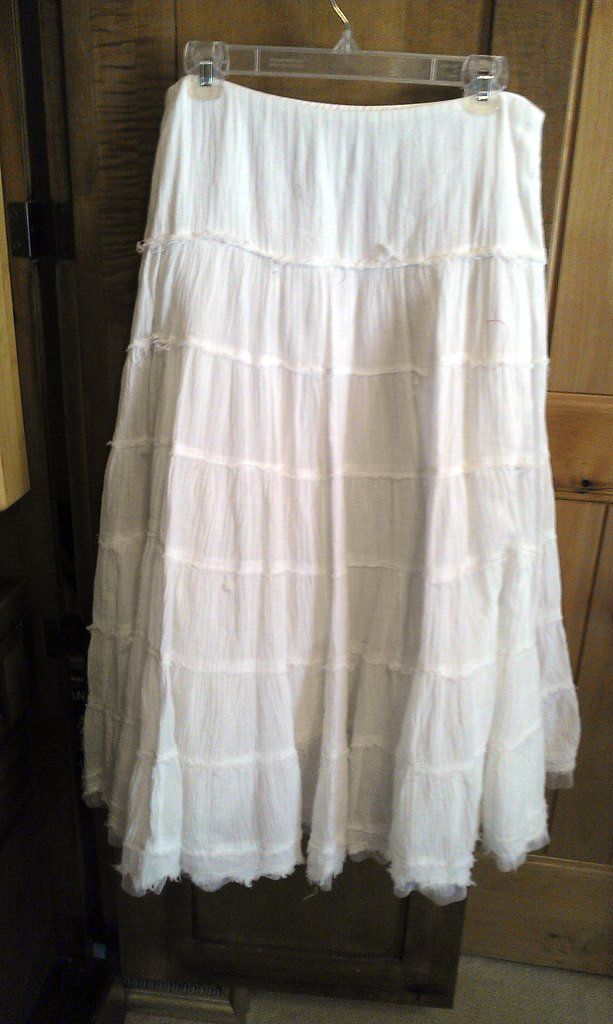 I wanted to downsize the skirt so it could be the bottom portion of a girl's size 6 dress. I also wanted to keep the hem of the skirt because of the pretty tulle on the bottom. I cut off the top of the skirt so I had the length I needed for the length from the bottom of the bodice to the hem.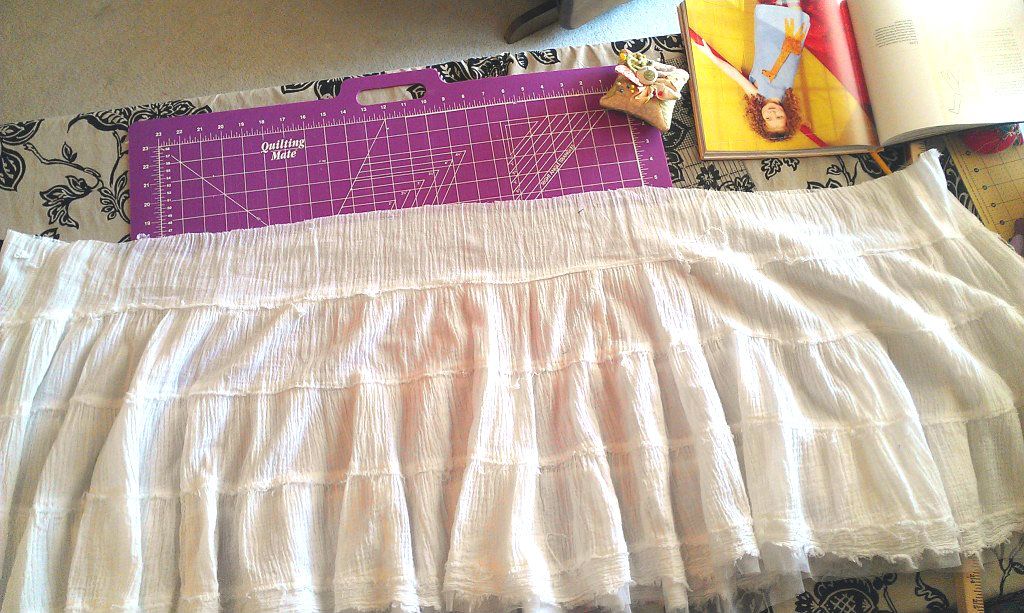 For the bodice, I used an A-line pattern, although it might be easier to use a pattern that has separate bodice and skirt pieces. I cut out the underskirt so I could use it with the new skirt.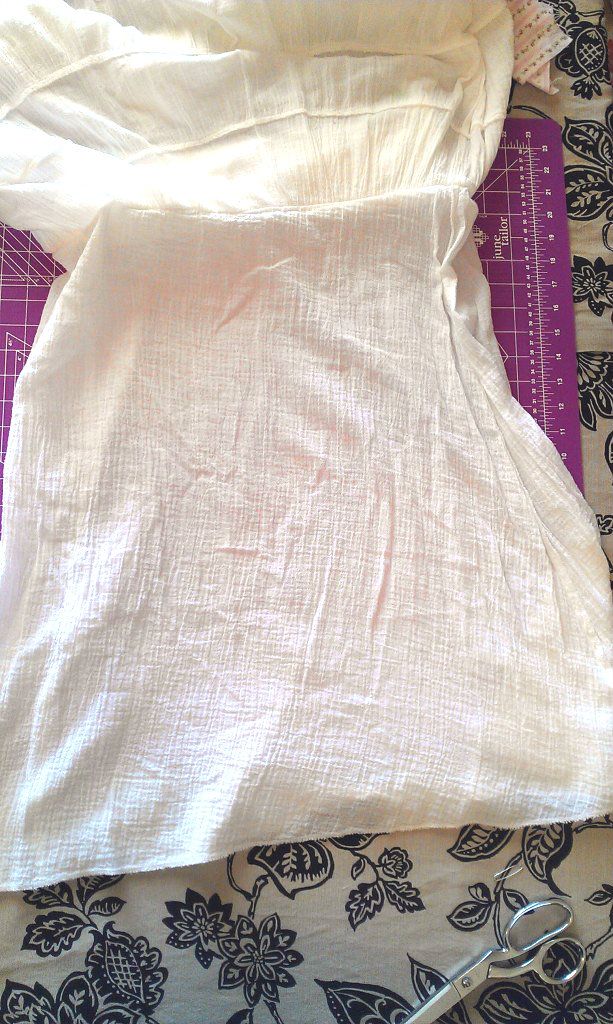 I measured the bottom of the bodice and compared it to the circumference on the top of the skirt. I figured the measurement on the skirt should be double the measurement of the bodice so I could put in gathers at the top of the skirt.
The measurement of the top of the skirt was way too big, so big in fact that I cut the side seam and then cut the excess (vertically). I did the same thing with the underskirt, although I cut it so the waist measurement was much closer to what I needed. I sewed up the side seams of the new skirt and underskirt separately (do not sew them together at the side).
I used a new tool on this project - a ruffle foot for my sewing machine. It looks like an implement of torture and isn't the easiest to attach or use - but I'm getting used to it. I will admit it does make the process go faster. I made the gathers so the skirt fit the bodice. I sewed the underskirt and the bodice to the gathered skirt at the same time - a little difficult to keep it all even while sewing, but then I only had to have two seams at the top of the skirt. I made a couple of rolled satin roses and braided (twisted) some rid-rac for the waist. Here's the (almost) finished picture. (I really thought I took another picture of the finished product, but evidently I didn't.) Here it is with the pins still in the rid-rac: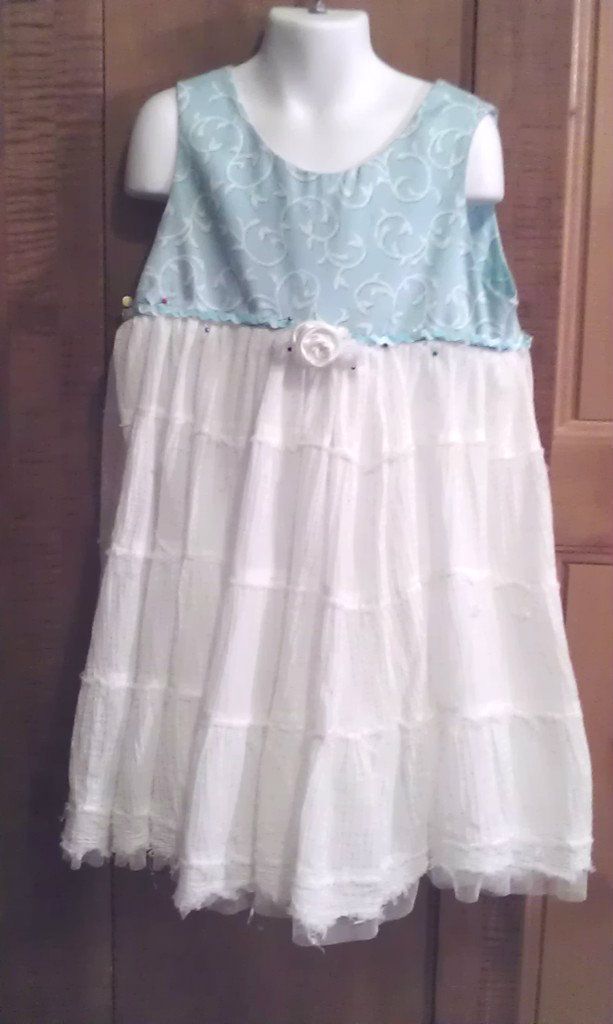 I couldn't be more pleased with it. It's so airy and comfy. I would hate working with gauze and tiers from scratch, so this was an easy and inexpensive alternative. Can't wait to see it on one of my little models before I get it in my Etsy store.
cindy