This has got to be one of the best crochet afghans I have made. It's a Boucan stitch - you can see a
video
on YouTub with a tutorial on how to make it.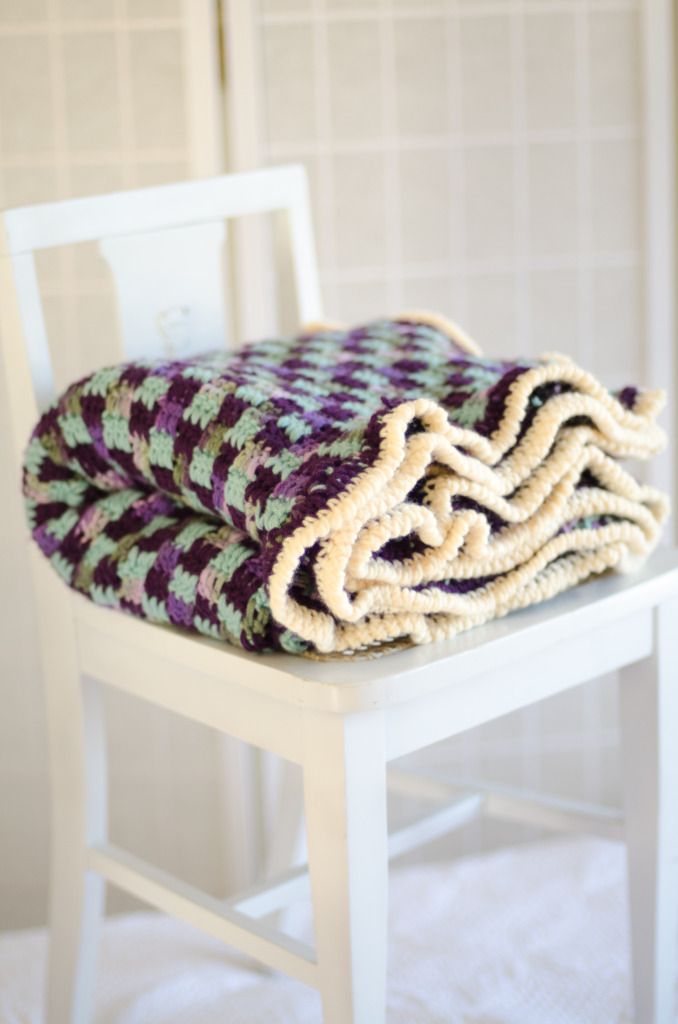 I used three colors to make this - a deep purple, a seafoam green and a variegated yarn can incorporated both colors and a few more. The stitch requires you to intertwine rows so it is dense (and warm). It does use a lot of yarn, so I used a pound skein in the purple and green (obviously I had to use more of the regular skeins in the variegated color). It also requires that you change the color at the end of each row, which can look messy while you are making it.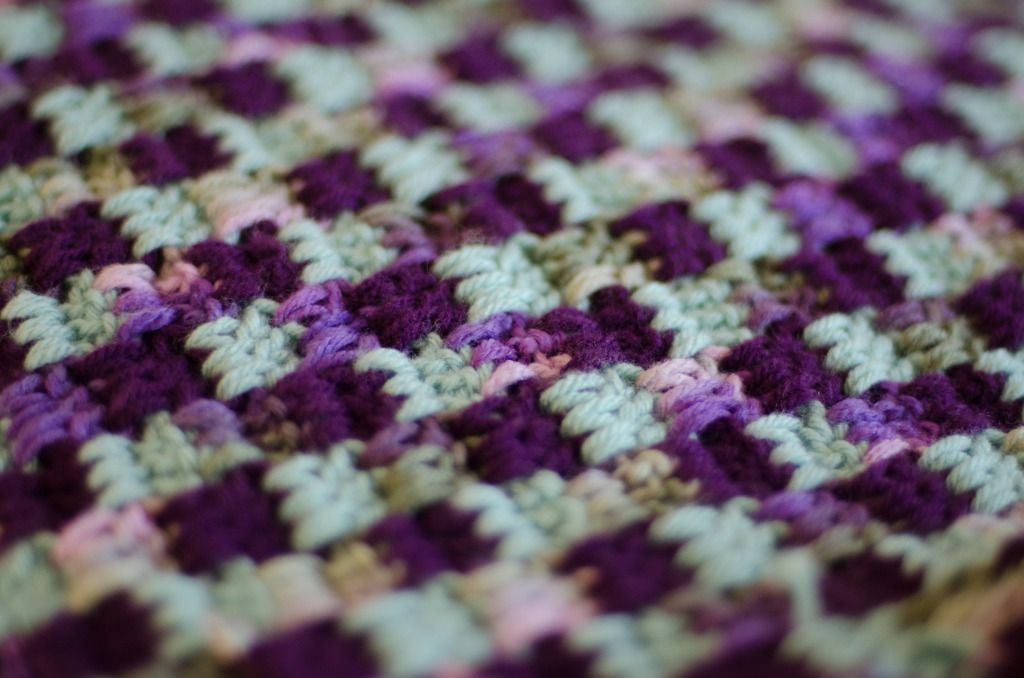 I used a crab stitch in a nice cream to go around it. I end up with a bit of a wavy look, probably because it's not so easy to work in non-stitches.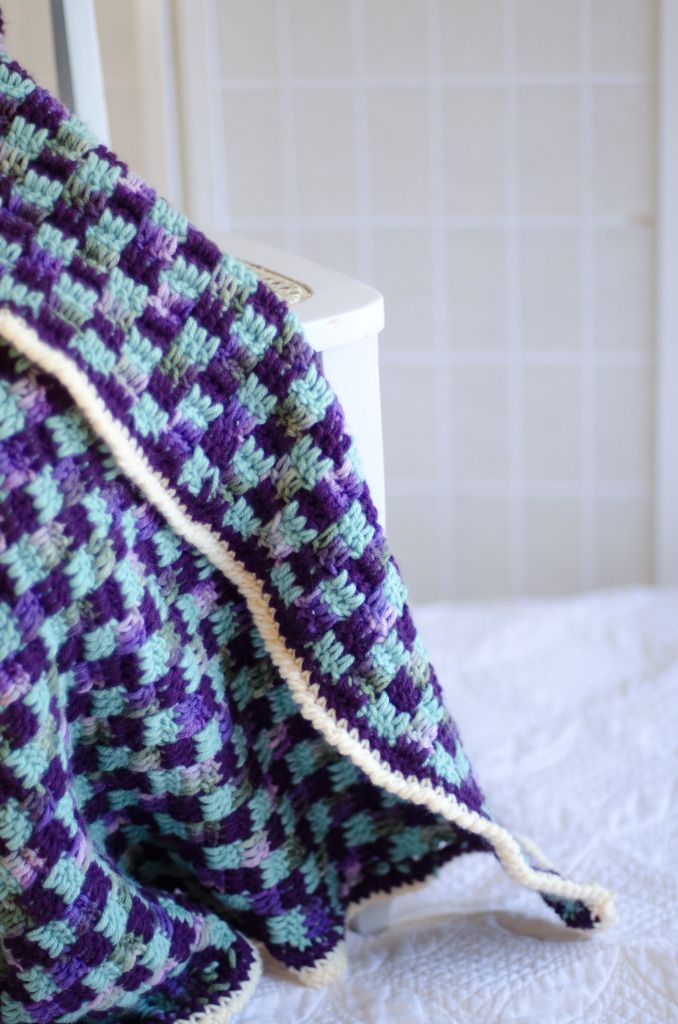 I may just have to make another one of these. In the meantime, you can find this one in my
Etsy store
.
cindy