Last weekend Mackenzie and I finally made it to "As You Wish," a place where you paint your own ceramics. I love these places. There are so many things to choose from. We both chose dog dishes with double sides - one for Shellie and one for Brodie.
You paint three coats of paint, but it's not easy to tell the ultimate color because at this stage it all looks pastel.
We had an awesome time. Here's what our designs looked like when we finished.
Once you finish painting, you have to leave it for a few days so they can coat it with glaze and fire it in the kiln. Here's the completed products. Mackenzie's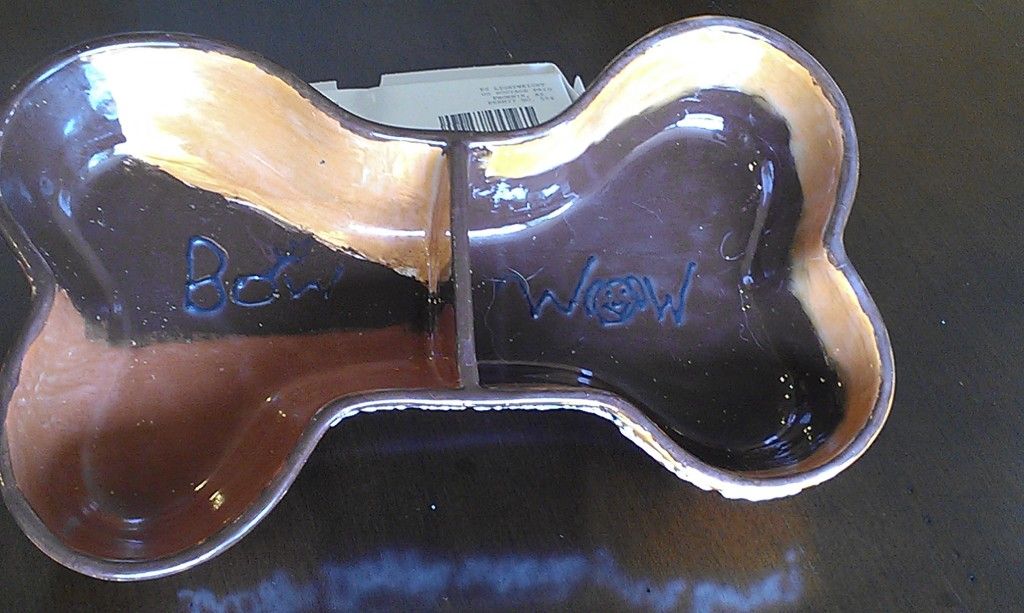 If the dishes look a little spotty or dusty, it's because the dishes were filled with dog food before I could get a picture. I had to wait until they were almost empty.
Our dogs like them too: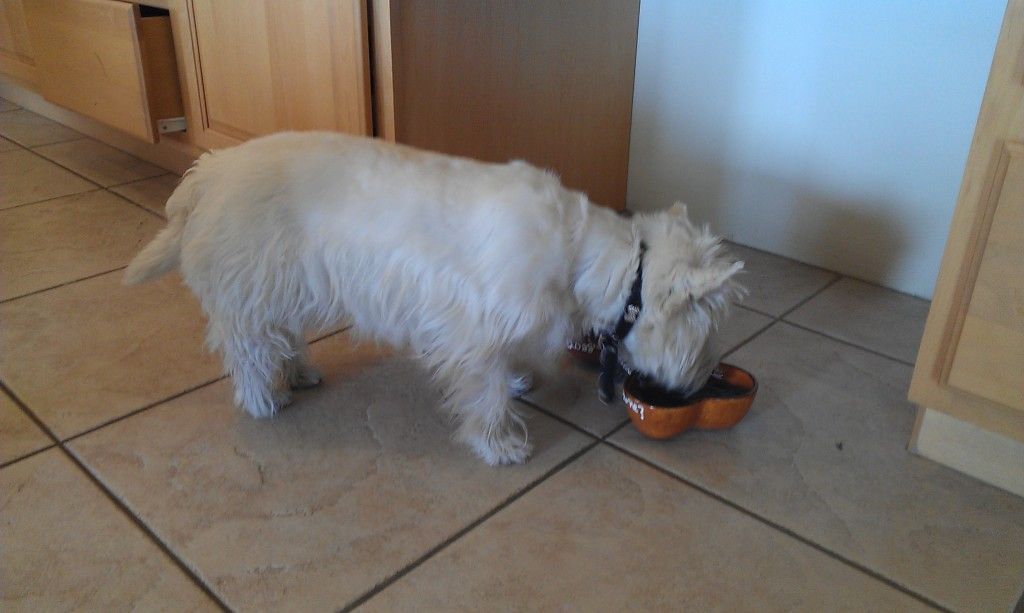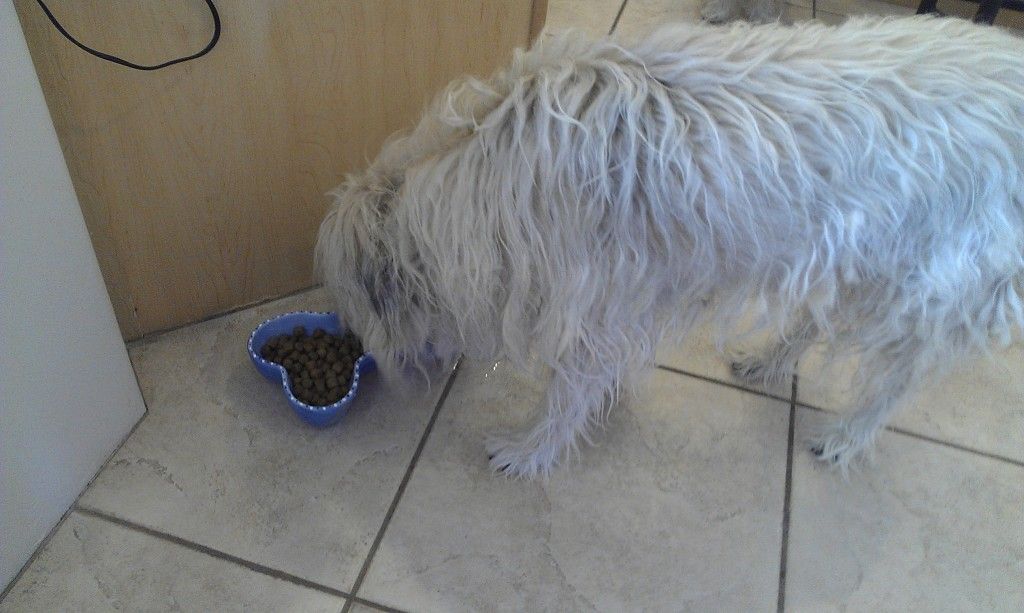 Success!
cindy