If you are of a "certain" age, you remember the iconic "Coppertone Girl"
I'm not really that old, but I do remember a slightly updated version of this image when I was a kid. The Coppertone Girl represented a "healthy tan." Now we know Coppertone has always protected us from the harmful effects of the sun. Actually, Coppertone has been a staple in my beach bag since I was a kid, once to get a suntan and now as a sunscreen for my children.
Now Coppertone is looking for a new little girl (ages 2-7) to be Little Miss Coppertone. Don't worry - there will be no dog pulling off swimsuits or revealing pictures of your child. In fact, they are not replicating the iconic image, so your child doesn't need to look like the little girl or even wear a swimsuit in the picture.
Here's how it works: You submit a picture of your little girl, ages 2-7 on
Coppertone's Facebook page
.
No purchase is necessary. Contest ends June 22, 2012 (6/22/12). Click
HERE
for official rules and FAQs about the contest. Allison Sweeney will be one of the guest judges who will determine the finalists. On or about July 13, 2012, voting for the finalists will begin on Coppertone's Facebook page. Be sure to see the FAQs and official rules so you can send in a picture that meets the requirements of the contest.
I'm sorry to say my Little Miss Coppertone is too old to enter, but Coppertone is the only way I can leave her in the Arizona sun in the pool.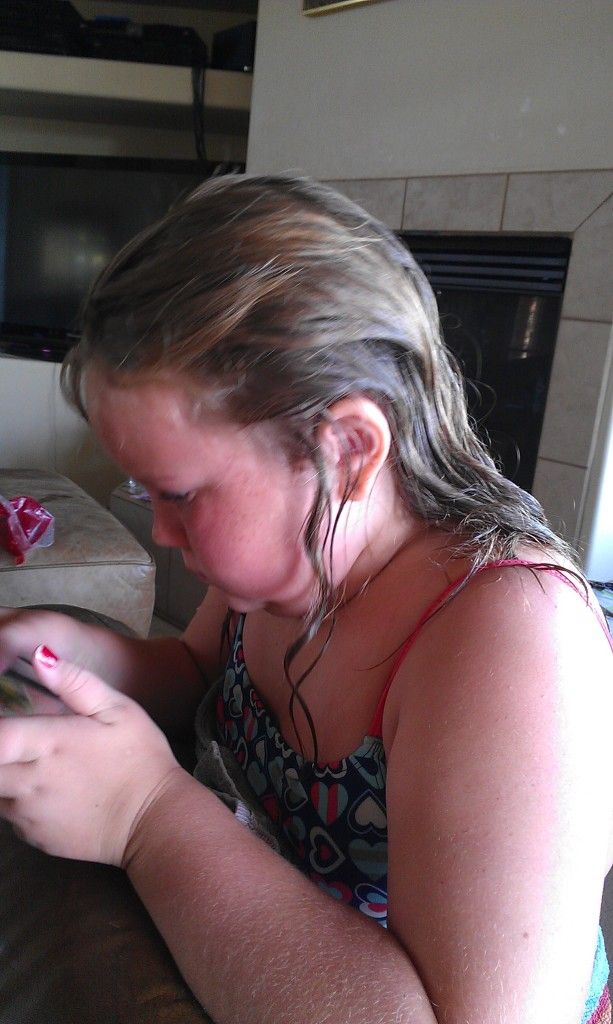 If you do enter and your little girl becomes a finalist, please let me know so I can vote for her on Facebook! I can't wait to see the next Little Miss Coppertone!
Disclosure: I was entered for a chance to win a gift card in exchange for this post. No monetary exchange took place.
cindy