This is Emma.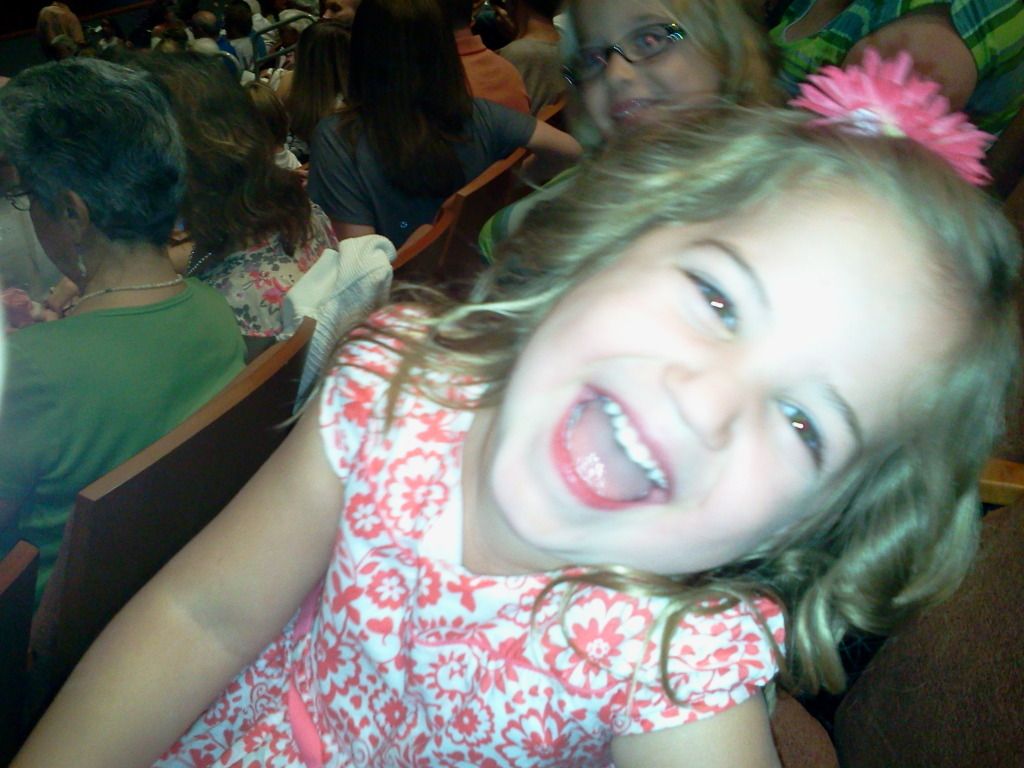 I was sitting in a local theater waiting for the show from the Do Re Mi School of the Arts. (My son loves performing.)
I felt a little hand tap on my hand and looked over to see this adorable but serious little face standing in front of the seat next to me. She said: "Would you mind holding my seat down while I sit? The seat makes me nervous that I might fall on the floor." She immediately made me smile.
She told me her name (Emma), that she is 4 years old, and was attending the performance with her sister and babysitter. They were there to see Mary, the babysitter's sister. "Do you know Mary?" she asked.
She kept talking. "I have definitely been here before. I remember those chairs and that piano." She pointed to the props on stage. "Yes, I've definitely been here before." I introduced her to my daughter, who was sitting to my left. Mackenzie was immediately charmed by this little girl.
By this time Emma was becoming more comfortable with me, and asked if I would tie the ribbon on her dress. Then she started to get silly.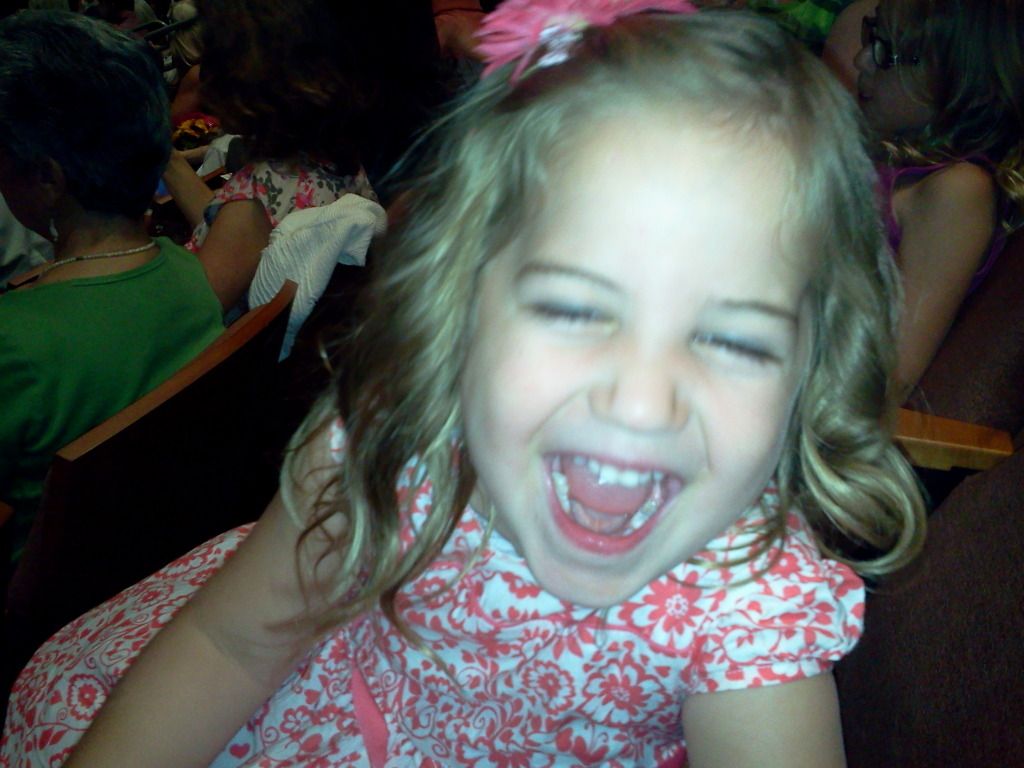 She and Mackenzie got the giggles and then she wanted to make faces.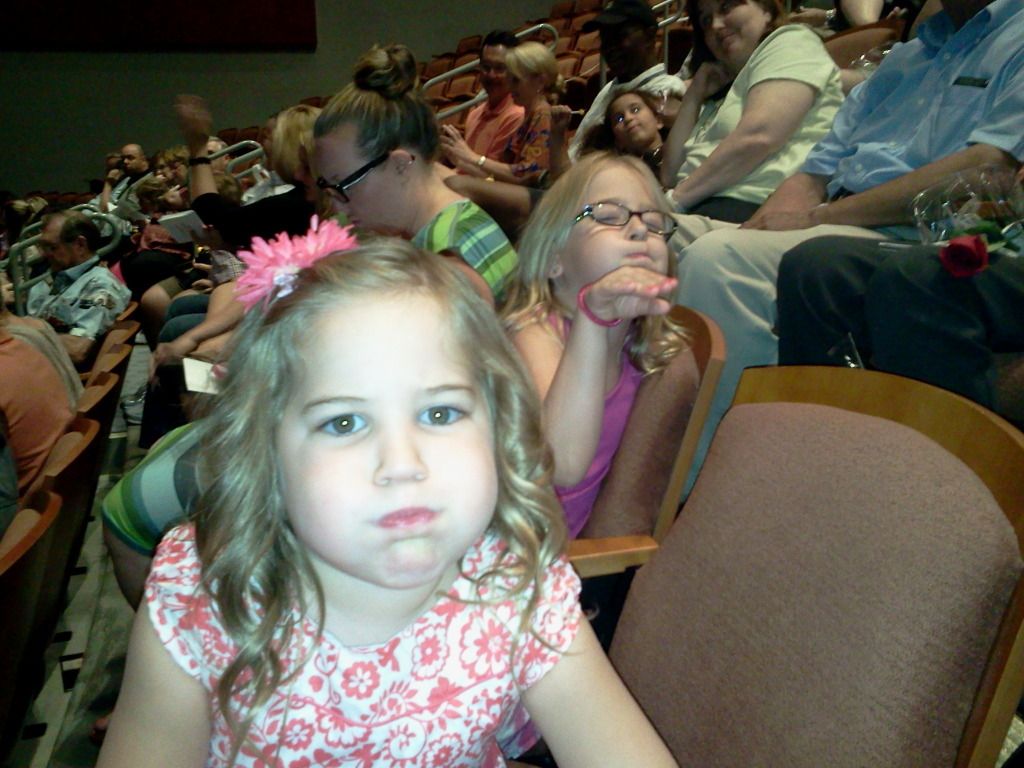 (By this time her big sister was having fun too.)
When the show was ready to start, the lights went down and Emma put her hand on my arm. "Is this going to be really loud?" I told her no. "Will the lights come back on?" I told her yes.
For the next two hours, I watched her out of the corner of my eye as she giggled, bounced in her chair and clapped for the kids onstage. Despite the length of the show, she never fidgeted, but sat in her seat watching intently. When "Mary" finally came onstage, she turned to me: "That's Mary!"
By the end of the show, I couldn't tell which entertained me more, the kids on the stage or the one sitting next to me. After the show, she turned to me and said "I have to go now. Thanks for sitting with me."
My pleasure, Emma. My pleasure.