I've tried several times to announce a project list for a given month. Last month I used
Pinterest
to come up with a project list for
October

.
Each one of my project lists has something in common - I have never finished one. It seems that establishing a project list is a death wish for those projects. So what the heck did I do in October? Well I did a few things, several of which are not completed:
1.
Tranquil Sea Baby Afghan
-
I referred to this in my October project list as one of the afghans I needed to finish. I finished it - and I'm pretty happy with the result, so much so that it's in my
Etsy

store.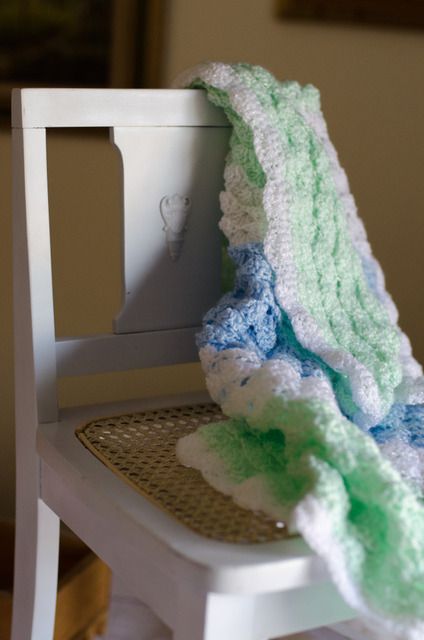 2.
Softest Baby Afghan Ever
- I'm bragging now. I not only finished this afghan, I made another exactly like it - all in October. The first one was for a friend's baby shower and she loved it. She also agreed that it was the softest baby afghan ever. This second one is at
Pretty Pretty Cindy

.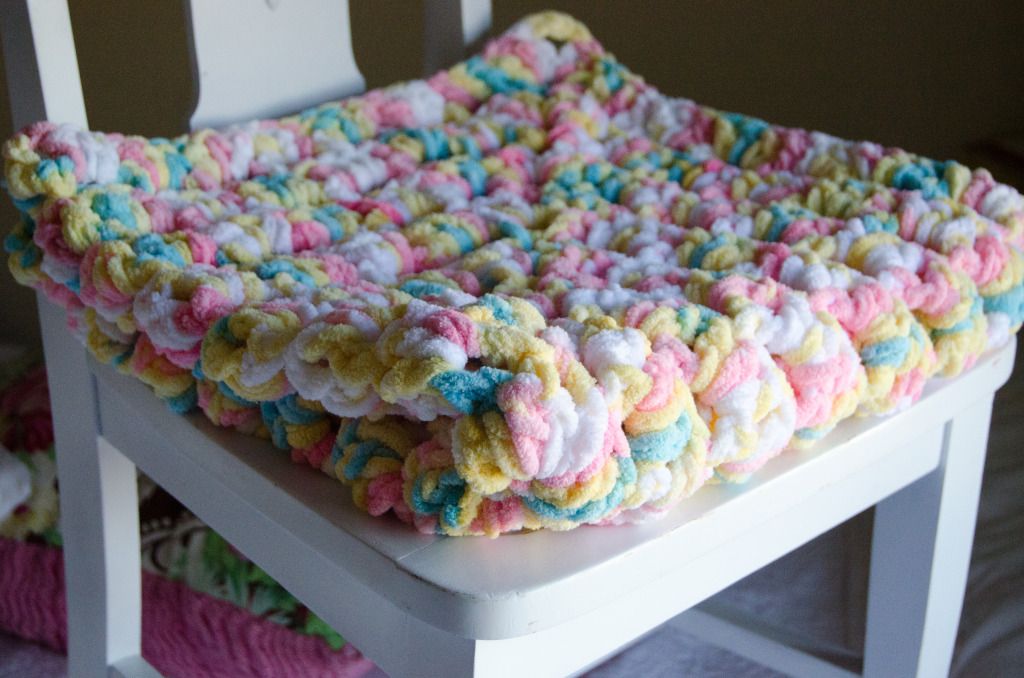 3. Catherine Wheel Scarf. I can't show you a picture of this one quite yet because it's out being photographed for my Etsy store. As the title infers, this scarf is made using a cream yarn in the Catherine Wheel stitch. I will be showing this one off soon, but if you want to see an example of a Catherine Wheel stitch, check out the most popular item at
Pretty Pretty Cindy
- Raspberry Sherbet
Catherine Wheel Afghan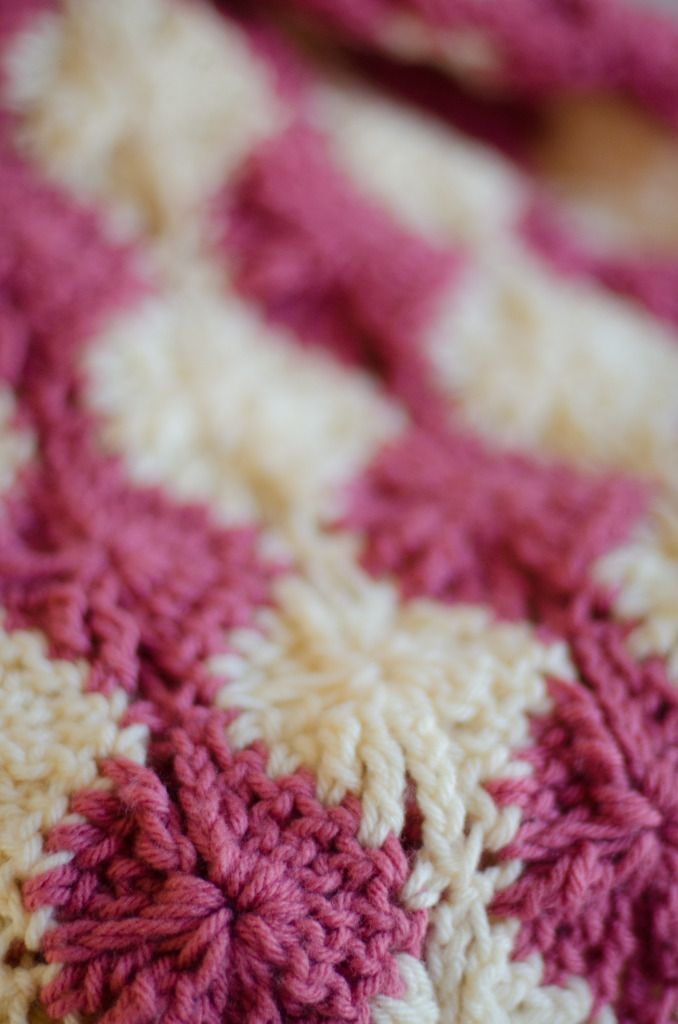 Now begins the started, but uncompleted items. Some are really close, but others not so much:
4. Scrap afghan - this one is sooo easy. It's just double crochet with scrap yarn. You change the colors at random. You tie them together (which you would normally never do). The extra strings you tie together to get a look like a tied quilt. This one should be done soon.
5. Pastel Baby Granny Squares. This is more scrap yarn. I love the colors, but haven't quite figured out how I want to put them together. I am thinking of sashing like you would see in a quilt, but I haven't quite figured out how to do that yet. Once I do, this project should be done quickly.
6. Crazy Crazy Quilt. I have been working on this for months and I can't decide whether I like it or not. Either it will be one of those heirloom, one-of-a-kind quilts, or just a hot mess. I used scraps for the patchwork and hand stitched the embroidery between the squares. My embroidery is less than rudimentary, so I added some ribbons, ric-rac, buttons and fabric yo-yos randomly. I better like it by the time I'm done, because I've spent far too many hours at this not to like it.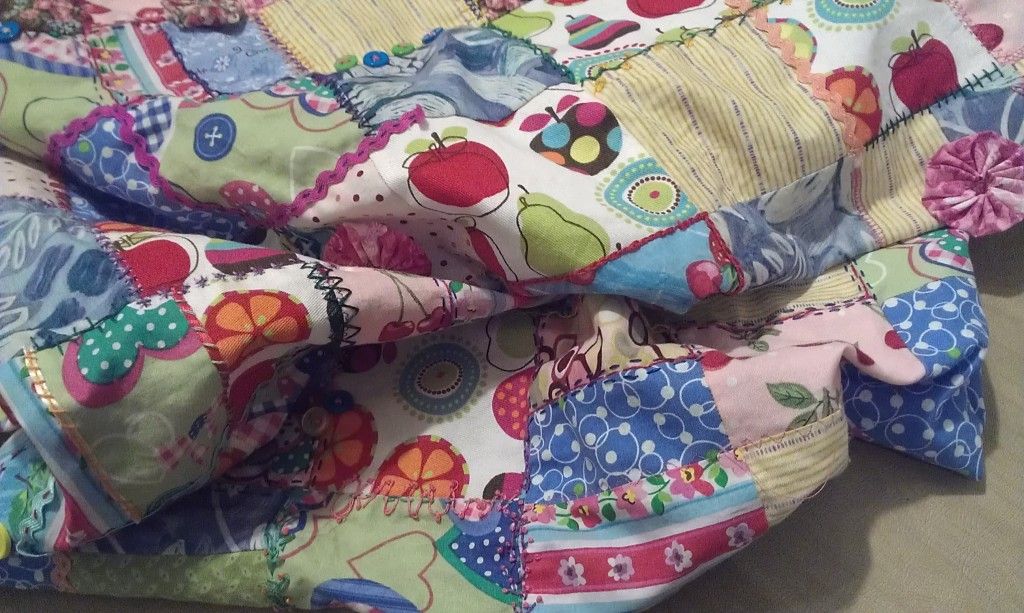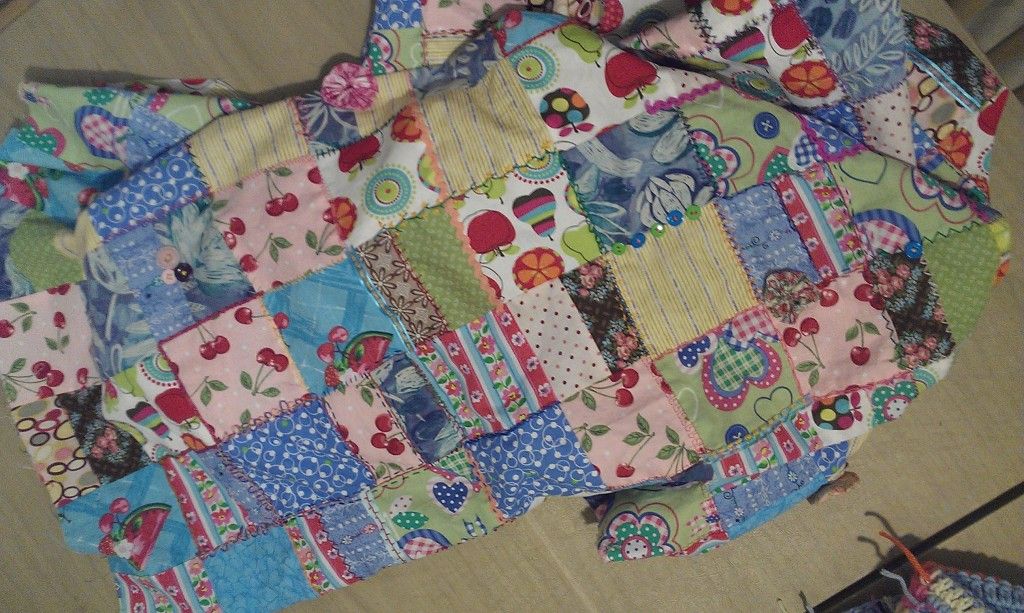 I'm not sure I want to do a November project list. I need to start thinking about Christmas - make or buy? I do think I'm past my crafter's block, but haven't figured out how to get more time to sew.
Have a good Monday!
cindy