This is another one of those projects I needed to finish and I love this one so much I'm going to make another one just like it. This is Bernat Baby Blanket yarn in "Pitter Patter," a multi-color yarn in white, pink, blue and yellow. It is a super bulky yarn that feels just like chenille - but thicker. I've never worked with a super bulky yarn, but it is worked with a size N crochet hook.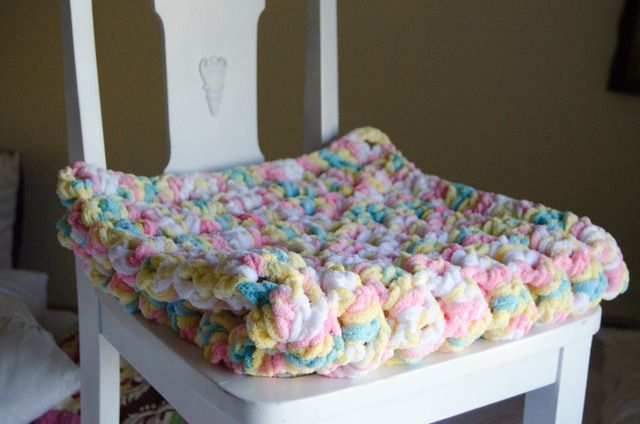 The result is a super soft, cushy afghan - perfect for a baby. It's also easy to work with because the stitches are so big. It also doesn't take long to make a blanket like this. It measures about 32" square and is worked from the middle, which makes it easier with this type of yarn.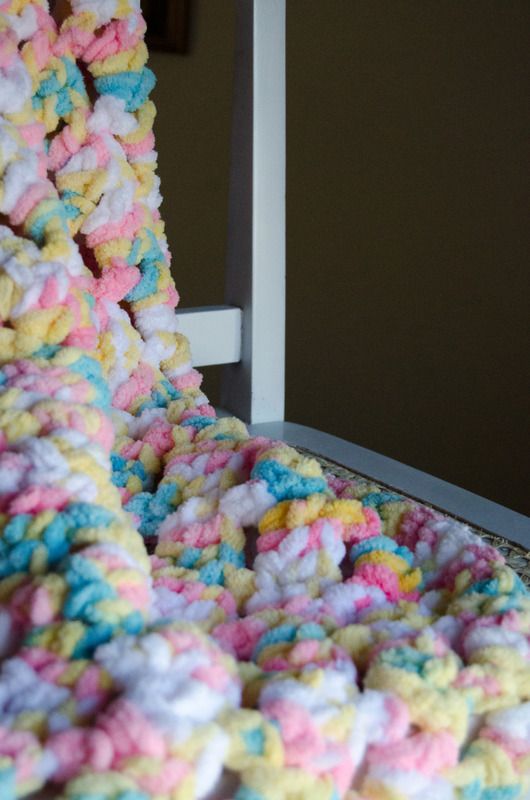 I made this one for
my Etsy store
, but it didn't take long before I had to give it away for a co-worker's baby shower. She loved it, as did everyone else at the shower. I still listed it on Etsy because it won't take long to make another. The pattern is from Bernat, but you can find it
here
.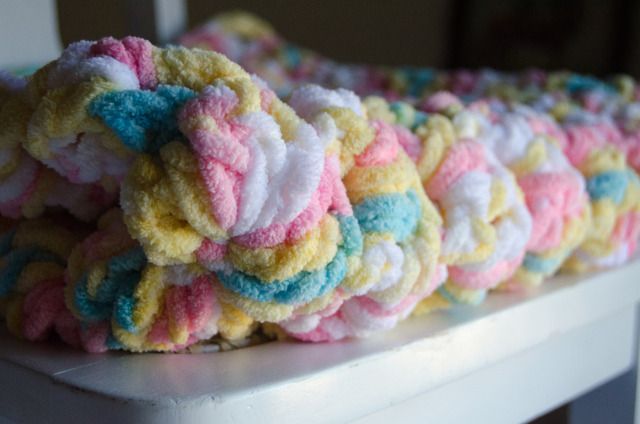 Aren't these pictures gorgeous?? They are from my very talented friend, Kate Eschbach, who blogs
here
. She has been taking photos for a long time and does a great job on product shoots as well as portraits and landscapes. Great news for folks in the Phoenix area - Kate is now available as a full time photographer!! I'm so excited for her because this has been her dream for some time. It is a wonderful thing when you can work doing what you love.
Speaking of doing what you love - I loved working with this yarn and I'm on a roll with crochet right now. More coming soon.
cindy