Finally - here's a project I finished! I didn't make this for anyone in particular (which is why you can find it in my
Etsy store - PrettyPrettyCindy
). The yarn was a bit difficult to work with because that baby yarn can be so thin. But the shell pattern with the delicate look of baby yarn was beautiful.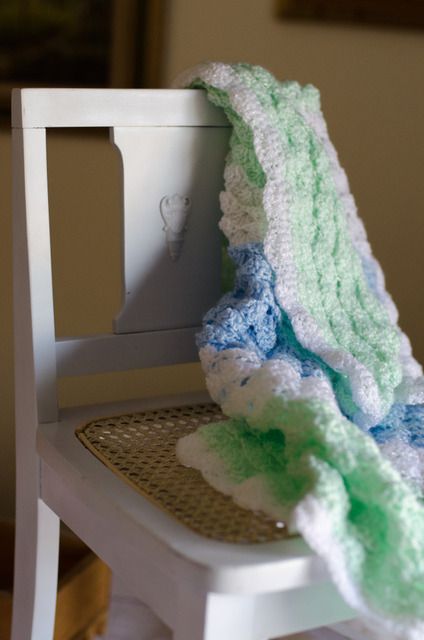 The best part of this afghan was a little trick I learned to give a regular shell pattern a three-dimensional look. On each stitch, I inserted the hook into the
back
loop of the stitch below. It looks a little like this: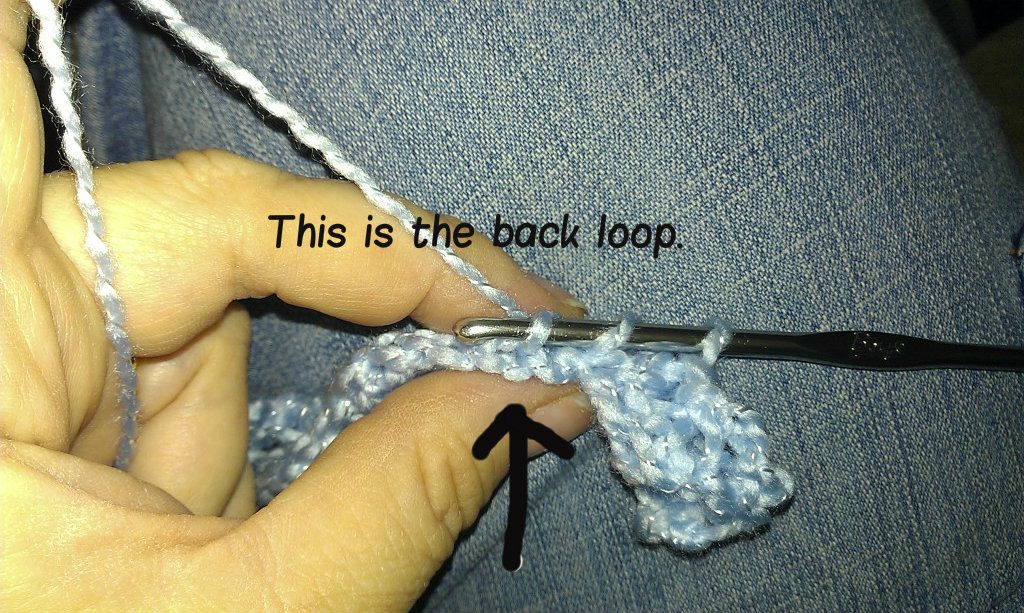 O.K., it's hard to see in my picture, but I'm not great at taking a picture while holding fine yarn. However, if you notice, the loop on the far right is the previous stitch and the one in the middle is yo over for the double crochet. If you look at the stitch immediately to the left of the back loop, you will see that there are two loops on each stitch. If you insert your hook into just the back loop instead of both loops (like you normally do), you get this three dimensional look. It's also cool because that dimensional work appears on both sides of the afghan.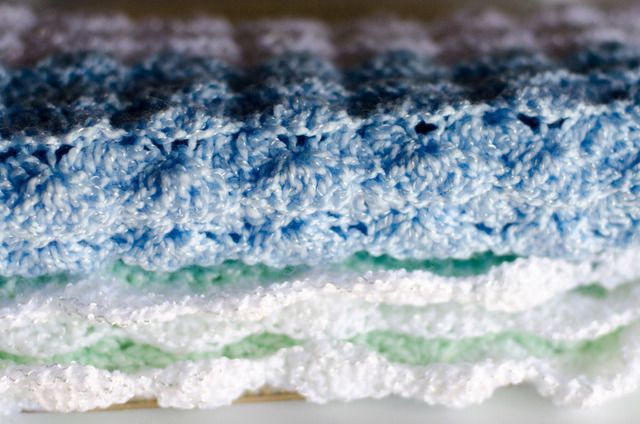 The other thing that was a little difficult was that the thin yarn appears to pull the stitches out of shape so they don't appear tight enough. This is just amplified by using only the back loop. But as you can see, it works just fine.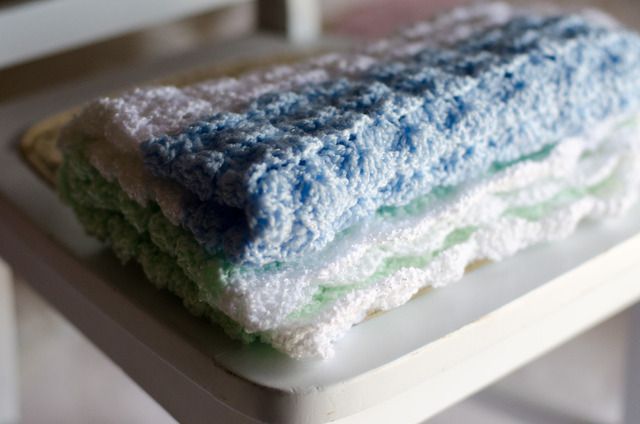 The other advice I would give working with this thin sport yarn is you really have to COUNT! I hate counting stitches and many times when I'm making afghans, I just "eye" it so the sides line up. But with fine lightweight yarn, that's nearly impossible. I learned that the hard way when I had to rip out rows of stitches when I discovered I messed up many rows back. Now wonder why it's been a while since I finished a project??
Anyway, I'm really proud of this one. And, because I was given a lot of this baby yarn in white, pink, blue and green, I'll probably be making more baby afghans.
If you want the complete pattern for this afghan, you can find it
here
.
cindy