We were in the Verde Valley area of Arizona during Labor Day Weekend. The Verde Valley is in Central Arizona, south of Sedona and about 90 miles north of Phoenix. It's a bit overlooked in the shadow of Sedona, so I wasn't sure what we would do over the weekend. But we found one of the best gems in Arizona - the Verde Canyon Railroad in Clarkdale.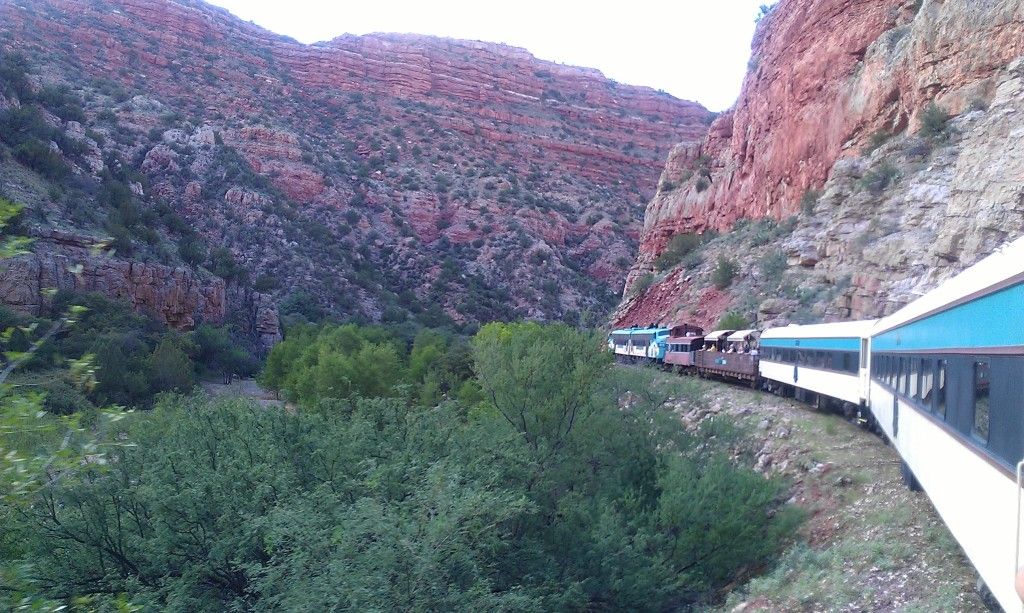 The Verde Canyon Railroad is an old train that travels through the canyons along the Verde River. It goes places you can't access by road. The railroad was built in the late 1800s by workers who traveled out by mule. For years the railroad was used to haul copper from Jerome to Perkinsville and back again with supplies.
Red cliffs tower above the Verde River and the train skirts the edges. There are plenty of birds to see along the river - golden eagles, blue herons, and in the winter, bald eagles. It's easy to imagine, in this place where civilization doesn't seem to exist, how the first settlers and men who built this railroad experienced the beauty of the canyon.
While the gorgeous scenery was rolling by, we enjoyed the comfort and relaxation inside the train car.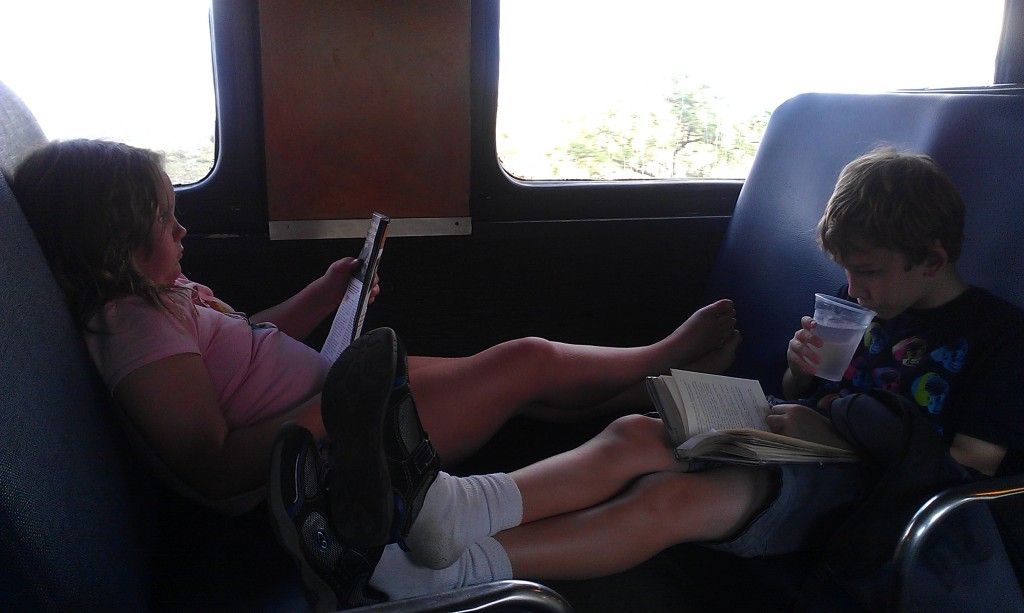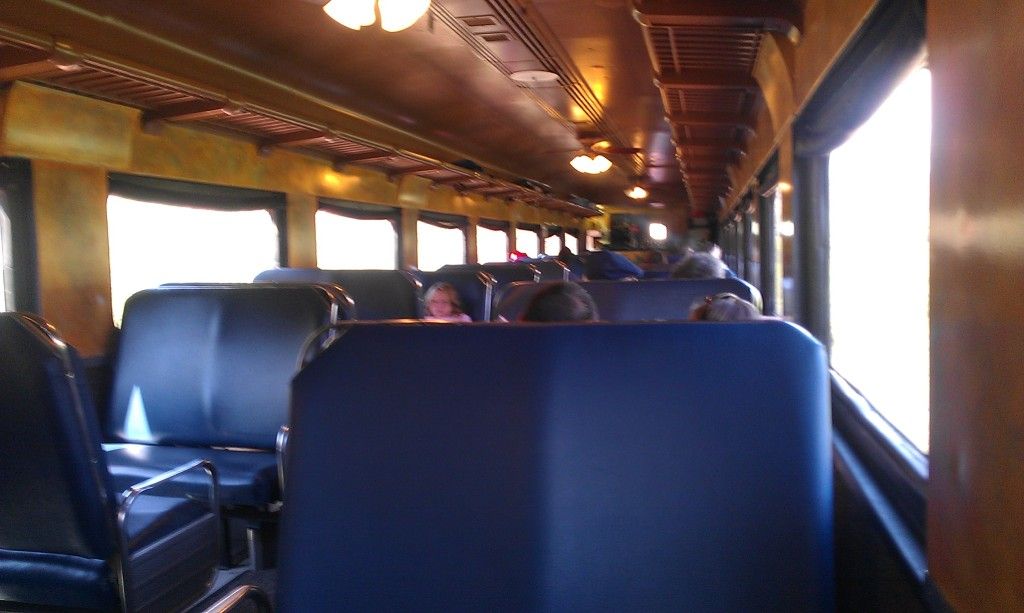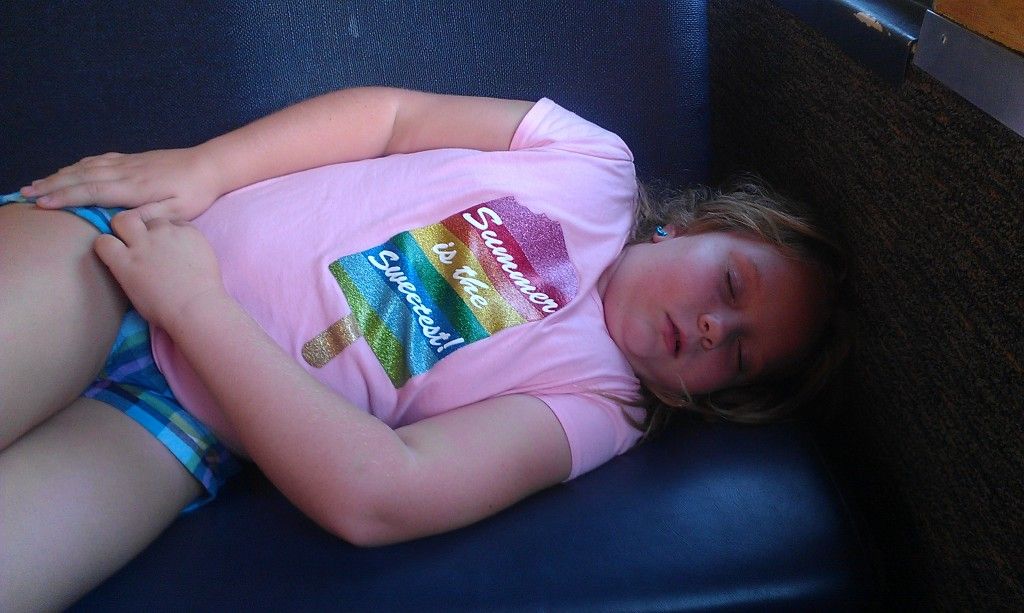 When we weren't relaxing inside, we were enjoying the view on the outdoor car. The slow speed of the train provided just enough breeze.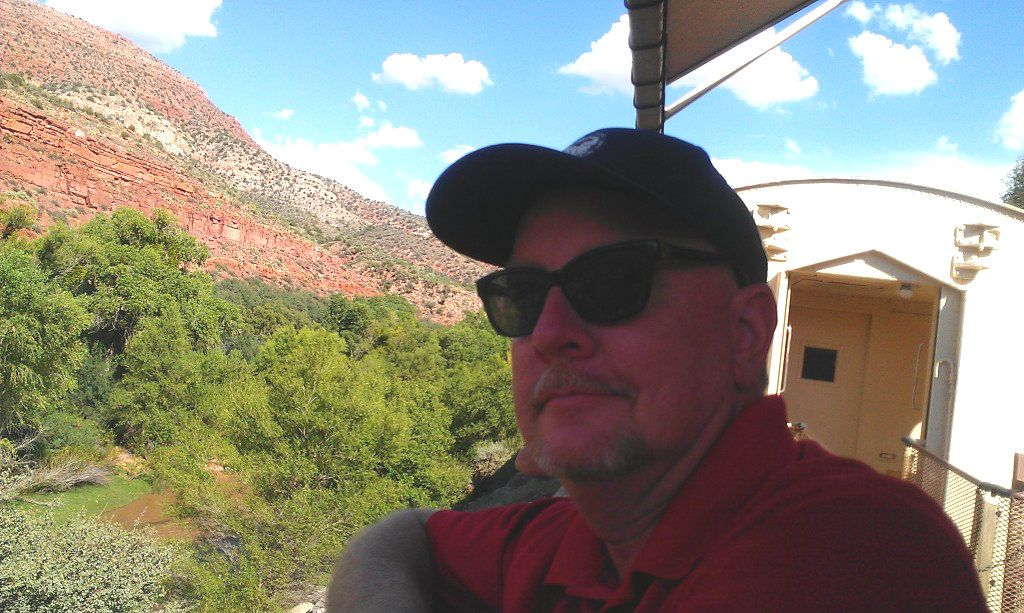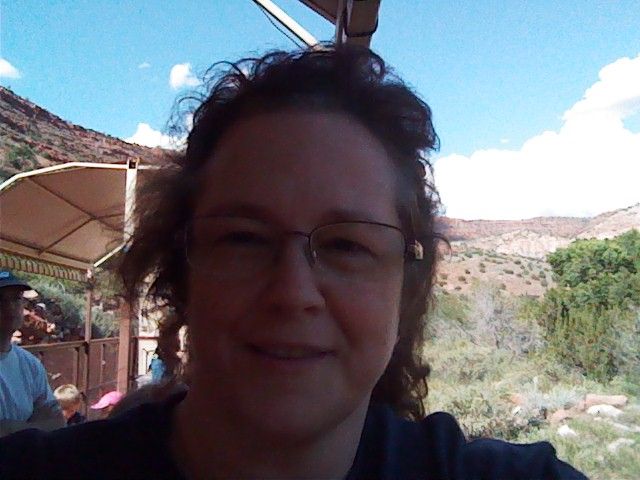 This ride on the rails was the highlight of our weekend and a relaxing way to sightsee. I know I will do it again because there was so much to see, we couldn't take it all in. Maybe we'll have to see the fall foliage (one of the few places in Arizona to see the leaves change) or the winter when the bald eagles come to nest.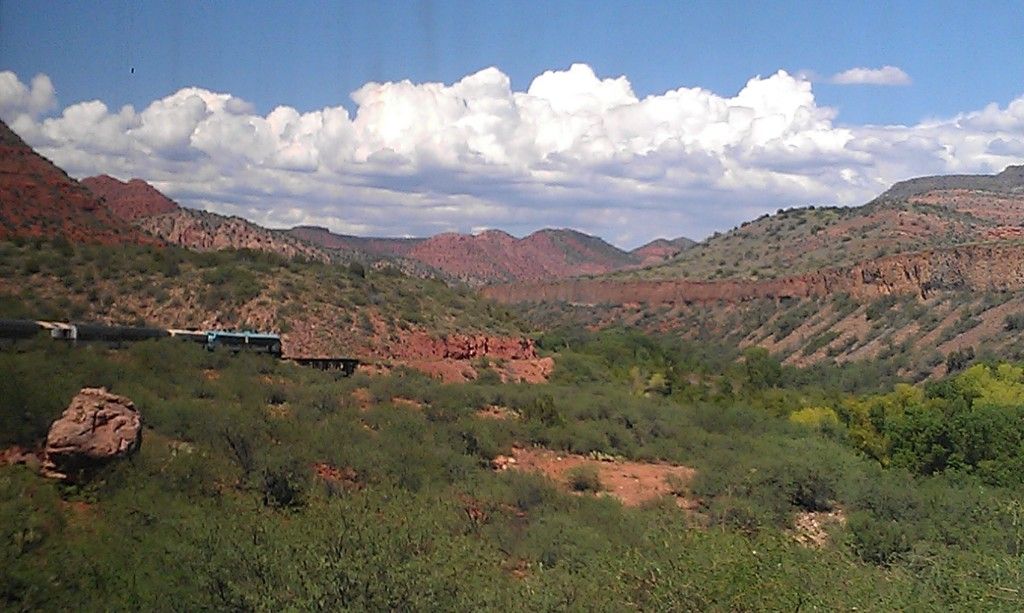 cindy