This is a great summer salad that is a complete meal with chicken. It's also easy to make in advance, especially the night before or in the morning. The entire salad can be mixed in advance, but make sure NOT to add the dressing until you are ready to eat.


1 bunch green onions
1-2 packages of ramen noodles (soup)
2 Tablespoons sesame seeds
1 cup sliced almonds
1/4 cup olive oil
1-2 pounds boneless skinless chicken breasts
1/2 cup sugar
1/4 cup rice wine vinegar
3/4 cup canola oil
2 Tablespoons soy sauce
Boil chicken breasts until cooked through and set aside to cool. Combine sugar, vinegar, canola oil and soy sauce in small saucepan over medium heat. Heat to boil and allow liquid to boil for 1 minute. Remove from heat and allow liquid to cool thoroughly. Brown ramen noodles in olive oil in frying pan. (Discard ramen noodle flavor packet.) Add sesame seeds and almonds and brown. Let the mixture cool. Chop cabbage and onions and combine with noodle mixture. Cut the chicken into chunks and add to salad. Mix or shake liquid dressing and mix with salad immediately before serving.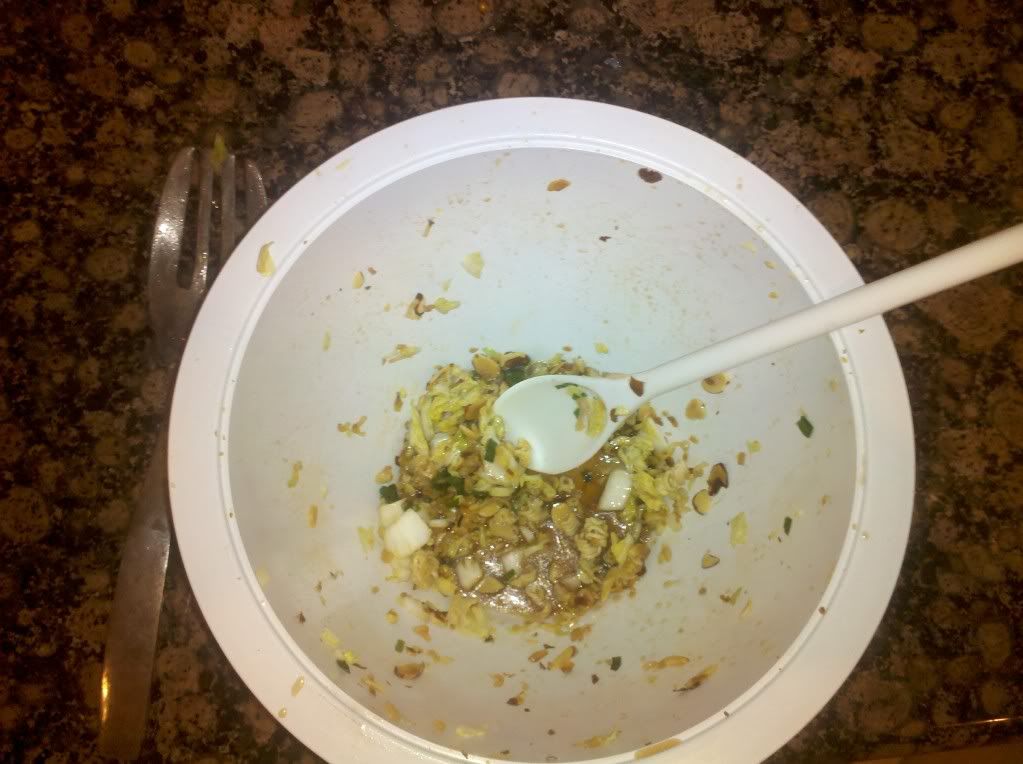 Enjoy!
cindy