When God gives you lemons, you make - lemon bars! We have a lemon tree in our backyard that is very fruitful. It's probably too fruitful. Every year we try to think of ways to use a few of the lemons (other than lemonade). This is our favorite recipe for lemon bars: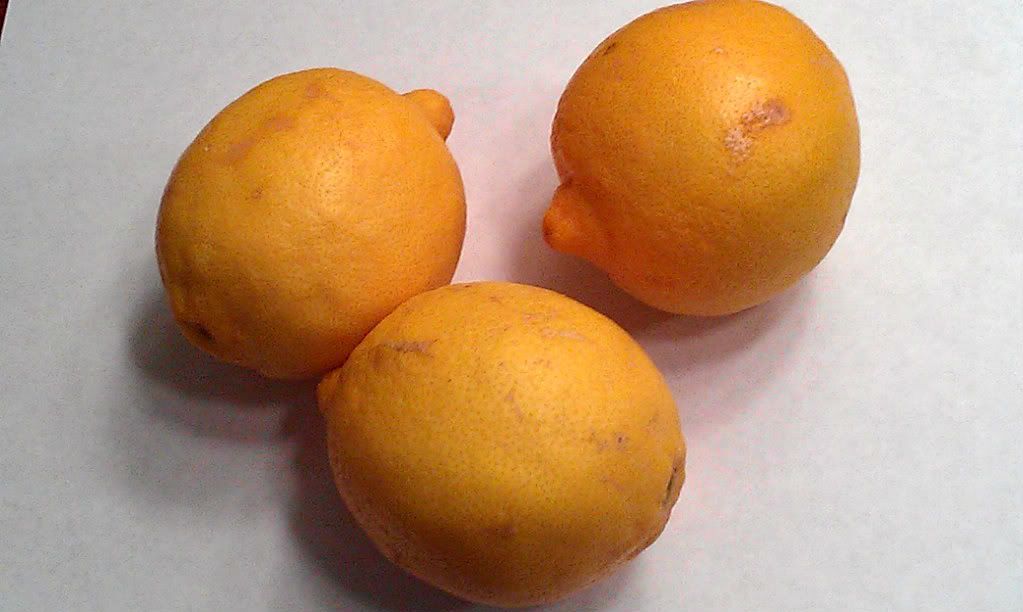 Ingredients
2 1/4 c. sifted all purpose flour
1 c. powdered (confectioners' sugar)
1 c. melted butter
4 eggs
2 c. white sugar
1 tsp baking powder
5/8 c. lemon juice
(Really? Why can't it say just a little over 3/4 c.?)
Preheat the oven to 350 degrees. Grease a 9x13 inch pan. (I bake it in two smaller square pans because I have a hard time spreading the crust over a 9x13 inch pan.)
In a medium bowl, stir together 2 cups of the sifted flour and powdered sugar and blend in the melted butter. Press it into the bottom of the pan, making sure to press it up slightly on the sides. You don't want the lemon mixture to touch the sides of the baking pan because it tends to stick.
Bake the crust in the oven for 10-15 minutes or until golden brown. In another bowl beat the eggs until they are light and fluffy. Combine the sugar, baking powder the remaining 1/4 cup of flour and stir so there are no flour lumps. Stir in the lemon juice. Pour the mixture over the crust (you can do this right after the crust comes out of the oven if you want).
Bake another 30 minutes. Allow to cool before cutting into bars. As I hinted before, we had some small problems with the bars sticking to the side, so make sure to grease thoroughly and before cutting into bars, cut around the perimeter of the pan.
Enjoy!
cindy