I am so proud of this project! It's been a labor of love for my daughter for Halloween. Initially, she wanted to be a prairie girl like
Laura Ingalls Wilder.
When she saw the Simplicity pattern, she saw the southern belle costume and decided it was for her. Wow - it was one of the most difficult patterns I ever tried.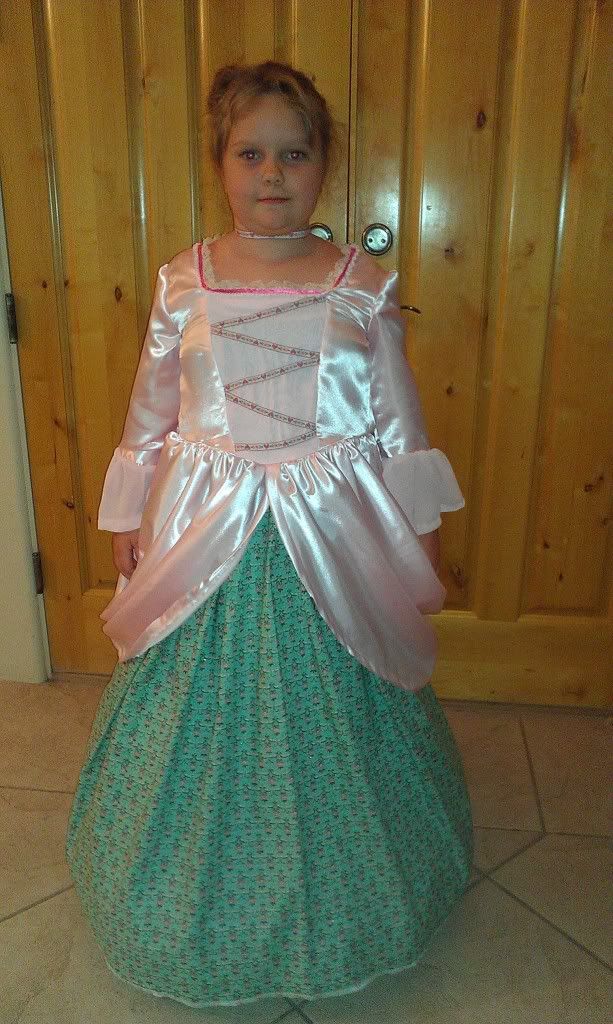 The tough part was definitely the bodice. I used a pink crepe for the insert in the front. Then, I had to use ribbon to make the zig-zags across the front. The sleeves also have an insert with the same crepe. This was a first for me using these finer fabrics - satin and crepe. I learned to use a different thread, needle and a smaller stitch.
The real challenge came in the back of the bodice. The pattern called for two darts in the back. I put them in and then tried it on my belle. Unfortunately, she's a bit bigger around the torso. So I cut the fabric up the dart because there was no way I could pull out those small stitches in satin. After cutting the dart, I was left with triangle spaces. I cut additional satin and sewed them into the triangle holes, effectively expanding the back of the bodice instead of putting in darts. Even with the expansion, it wasn't quite enough. I put in two thin panels where the back bodice pieces were supposed to meet, then I used buttons instead of a zipper. Remarkably, it worked and she was very comfortable!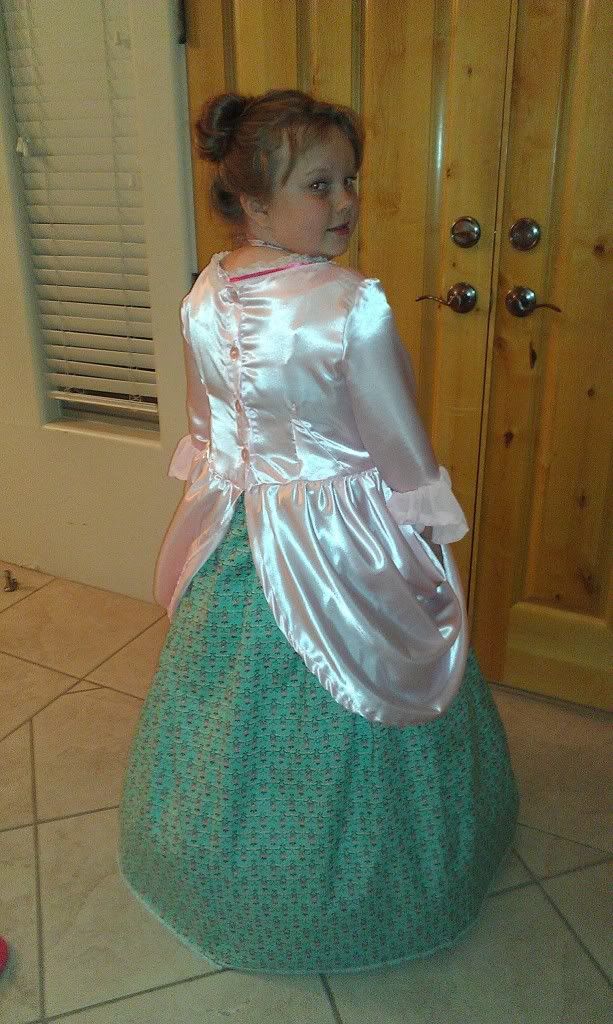 The drape was interesting. Lots of gathers. The skirt was by far the easiest part! The whole thing is over a hoop skirt (which we bought a while back). I couldn't be more pleased with it, but gosh, I'm glad it's done!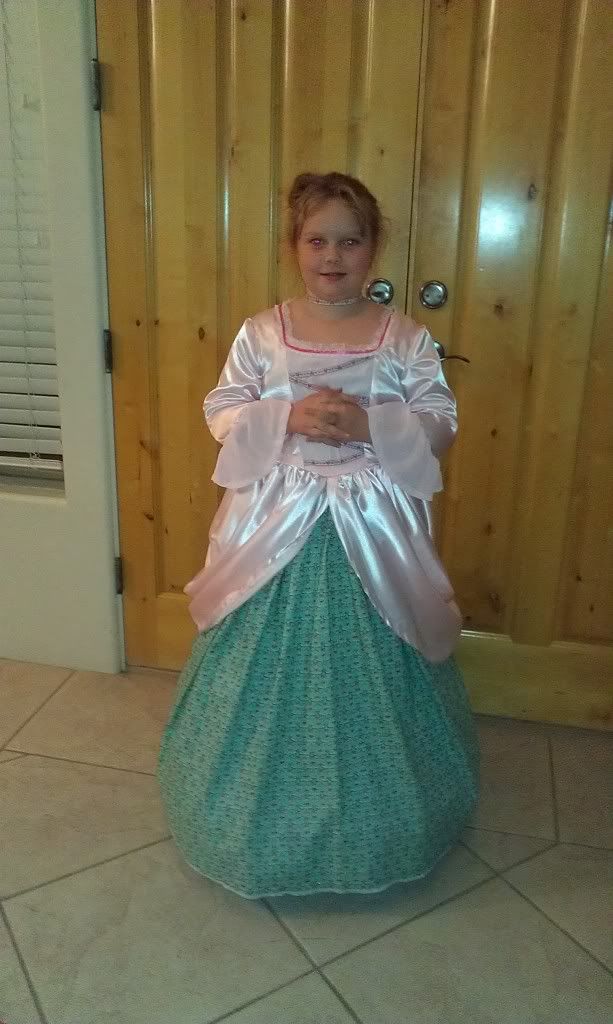 cindy